Serenity, Beauty and Time Alone with God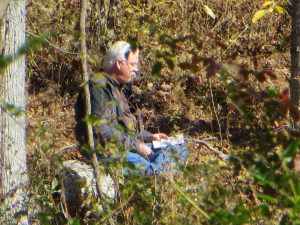 It's a formula God has used for intimacy and irreversible change with His Beloved since the Garden.
"The River Ministries is a place out of time.  It's a scared and holy place.  God has blessed this property for the deep cultivation of the heart!"  -Greg S 
At TRM, our goal is to make the facility and land very affordable and available to all seekers of the Lord Jesus Christ.  It's a place where discipleship, renewal and training is obtained by all who hunger for Him.
The River Ministries is a lot more than the lodge, the river, the hills, the woods, the wildlife and the serenity and beauty of North Carolina.  It is also a place of great learning and worship.  Dawn Jordan, who is the Executive Director, the Calton family and the TRM Board are all deeply involved in seeing all who come to the property know Christ and draw closer to His creation and His plan for their life.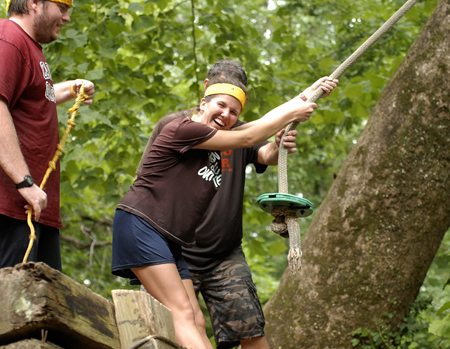 Make a Difference
Dear Friends,
Help us give "Christ Centered Experiences" where irreversible change happens!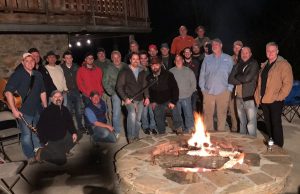 We are so thankful for our financial partners, you!  It's through your faithful partnership that we are able to provide these experiences and this environment at a cost that is affordable for all.   Thank you so much!

With the 2016 addition of The Forge (a catalyst ministry for the hearts of men,) The Forge Warrior Small Groups,  the continued development of the property and the launching of new ministry to men and women through experiential agriculture experiences  – we need your help more than ever!
Would you consider a monthly partnership or generous one-time gift?  Many people are giving at $100-$250 a month.  We have many projects too, could you fund one of these projects?  You could build one of the cabin projects in memory of someone or provide the funds for a beautiful deck that will cantilever over the river for a place of quiet to reflect on God.  See those below.
Most of all, your prayer partnership is so vital!  Please pray for us!
For over a decade, your partnership has changed the lives of thousands and thousands!  Thanks be to God and thanks to you!
Dawn Jordan
Executive Director of TRM & the TRM Board
2018/2019 Projects 
Cover the A/C units from weather ($400)
2 Decks over the River ($3000 each)
Upgrade inside lighting ($700)
Pavers for Concrete Under Lodge ($5000)
Expand Media Outreach ($500-$800)
Future Projects
Shooting Range ($4000)
Additional Cabins ($35,000 each)
New Cabin Infrastructure and Excavation ($60,000)
Donate by Mail
---
The River Ministries
325 Sycamore Lane
Rutherfordton, NC 28139